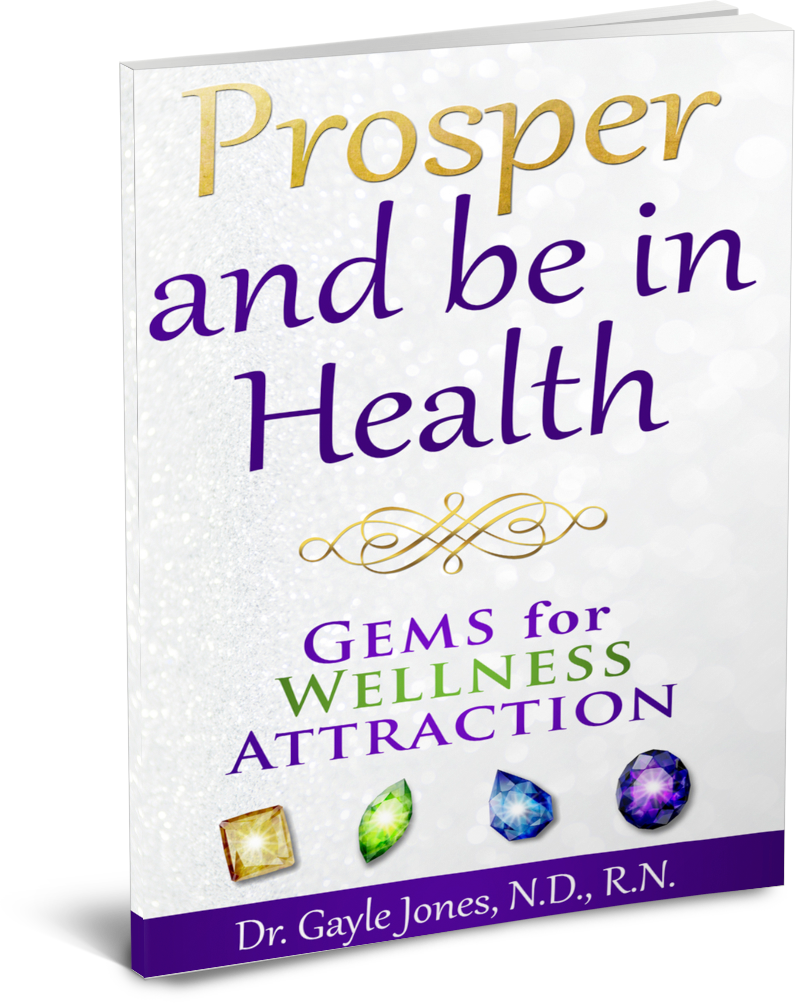 Prosper and Be in Health:
GEMS for Wellness Attraction
This book is an inspirational guide to assist readers in developing a unique care plan for attracting spirit, soul and body wellness into their lives. Readers will learn how they can prosper in every area and be in health as well as maintain or reclaim this divine gift from God. The truths in the book will resonate with those who are "sick of being sick", college bound freshmen who fear gaining the "Freshman 15 pounds", "Yo-yo dieters" who want to break the vicious cycle regarding their weight, caregivers and parents of young children, health professionals, caregivers and those diagnosed with preventable illnesses.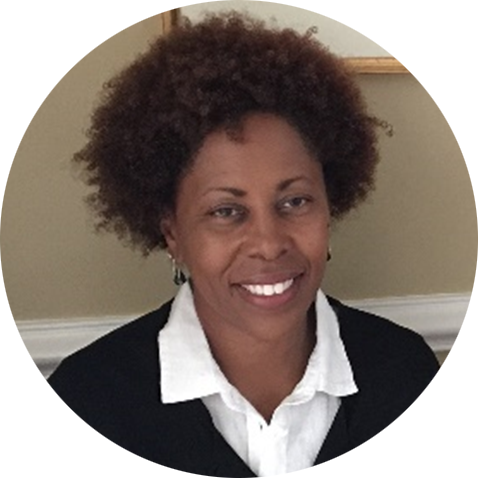 Debra Johnson
Student-Nutrition & Healthy Living Class, First Baptist Church of Glenarden
Dr. Gayle Jones' Nutrition & Healthy Living: Pathway to Wholeness course was a transformational class for me.   To be whole healthy requires daily work on the Spirit, Soul (my weakest part), and Body.    Prior to the class my emphasis was on my body health. Developing or caring for my soul (will, mind, emotions) was not a priority and my understanding of my soul was limited.   I now know and understand a balance between all three is vital to be truly healthy.   Before starting the class, I struggled to manage my blood pressure fluctuations, since applying biblical information taught in class, I no longer experience the blood pressure fluctuations and I have not required any medications.   This course illuminates the pathway to victory.   Thank you for your servant's heart to care enough for our hearts toward a Christian lifestyle of Wholeness.

Jade Simmons
Powerhouse Speaker, Audacious Prayers Author, Emergence Expert
Dr. Jones' book, Prosper and Be in Health, kick started a journey in me that I'm forever grateful for!   I wasn't happy with being mostly healthy, I wanted to know what it meant and what it felt like to be supremely healthy and to be in supreme control of maintaining my "temple".   What would it be to be an actual model of health not just physically, but emotionally, spiritually and mentally?   I enjoyed what I read so much that I signed on for private coaching with Dr. Jones and it has been life-changing.   I've never felt better about where my life is headed!   I literally feel like I'm shining from the inside out!   Thank you Dr. Gayle Jones!!   YOU are brilliant!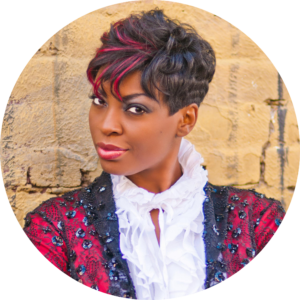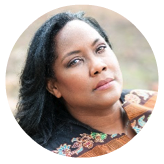 Rhonda Geddis
Certified Executive, Business & Life Coach
Looking at health and weight loss from a scriptural perspective heightened my awareness of how God wants be to enjoy an extraordinarily blessed and well life.
My outcomes included, but not limited to:
• Spiritual awareness
• Health awakening
• Learned health eating intervals and choices
• Weight loss
• Appropriate vitamin supplements
• Tie good health to God's desire for my life
When I started the program with Dr. Jones, I thought we would spend time on learning how to eat and approach weight loss in a more structured approach.   I received so much more. From the onset I received a spiritual awakening and new perspective on God's desire for my well-being – spirit, mind and body.
Gayle taught me to look at wellness from a scriptural perspective, recognizing first that my Creator wanted only the best for me and that the answers to my questions on health and weight loss rested within my journey with Christ.
Quite honestly, I never thought weight loss had a scriptural connection.   From the onset of working with Dr. Gayle Jones, I realized that I needed to connect the dots and be a living example of a true GEM.   My weekly sessions with Dr. Jones was a highlight to my week because I knew I would walk away empowered, encouraged, educated and invigorated.
Gayle, thank you for being a blessing in my life.   Thank you for sharing your gifts with the world.      Thank you for being a Vessel of Virtue, Honor and Wisdom.